This portal provides a repository containing policies, laws and regulations related to ICT Accessibility, locally and in the region. The purpose of this portal is to advocate for Policy development in the Arab region, in order to incorporate and actively promote digital accessibility in institutional policies, and to act in response to the right to access information within the framework of the United Nations Convention on the Rights of Persons with Disability (UNCRPD).
Education
Mada enables the education sector to ensure an inclusive education
system at all levels and lifelong learning through ICT.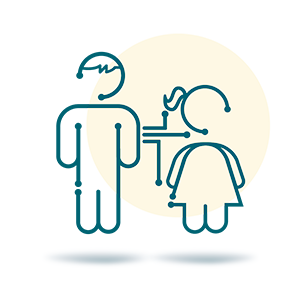 Culture
Mada works to enable equal basis for PwDs and the elderly to take part in cultural life in line with the Arabic identity via ICT. The Center also supports the provision of opportunities for PwDs and the elderly to use their creative, artistic and intellectual potential independently.